Yoga Philosophy and Sanskrit Classes
Along with practising asana, study of ancient scriptures and chanting is highly recommended.
This is mandatory for students who want to get authorised from the Shala.
Students may enrol for below classes:
Chanting – Compulsory for all students
Yoga Philosophy Level I
Yoga Philosophy Level II
Sanskrit language and Grammar
Kindly enquire personally at the Shala for enrolment.
Class Timings (To be updated for the upcoming season – Dec 2021 to Feb 2022)
Mon
10:30 to 11
Chanting
11:10 to 12:40
Sanskrit and Yoga philosophy class
Tue
10:45 to 12:15
Sanskrit and Yoga philosophy class
Wed
10:30 to 11
Chanting
11:10 to 12:10
Sutras class
Thu
10:45 to 12:15
Sanskrit and Yoga philosophy class
Fri
10:30 to 11
Chanting
11:10 to 12:10
Sutras class
Sat
After conference
Sanskrit and Yoga philosophy class
Moon days and Sundays are holidays – Read More
Above classes are taught by:
Lakshmisha Bhat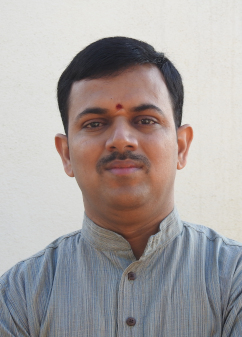 Read more